UndrCovrLab grow tents are made to fit into popular swedish wardrobes. 🇸🇪
Find your suitable closet-grow-tent right here and start your undercover stealth grow in your favorite wardrobe.

FREE DELIVERY FROM 100€
To almost all European Countries
UndrCovrLab.com stands for stealth-grow optimized grow tents which will make your life easier. Following features make our tents unique and have been important during design.
🌱  WARDROBE-FORMAT: Rectangular grow space instead of square box format. 
🌱  DIMENSIONS: Made to fit into swedish wardrobes very easily.
🌱  DUCTING FLANGE: Positions, size and count make UndrCovrLab grow tents flexible and efficient while operating. In your closet or as a stand-alone grow tent.
🌱  INTERNAL COATING: Glossy-white inside for high PAR-reflection while reducing hot-spots at the same time. Good heat absorption is very important in small spaces. 
🌱  OUTER COATING: PVC-free high quality 600D nylon tarp outside. Lightproof zipper with extra large extra breiter, internal lamella.
🌱  POLE STRUCTURE: Powder coated ø16mm poles with middle bars to keep the tarp outside. Easily put in a shelf to double your grow room at the same ground space.
DISCREET & FAST DELIVERY
We deliver in neutral packing only within 2-5 business days.
100 DAY MONEY BACK GUARANTEE
If you are not 100% satisfied, return your products and get your money back.
GDPR & SSL
Our shop uses SSL-Encryption and our server is located in Switzerland.
Let us know and we delete your Data GDPR compliant.
Features of the UndrCovrLabs for an ideal setup
The UndrCovrLab have been tested and developed by experienced "stealth growers" until ideal yields could be achieved under almost no noise, less odor and LED lights. With the exterior dimensions of a classic wardrobe, our closets are perfect for small niches and are lined up with your furniture.
With the right set-up, the grow boxes can be very quiet and odorless, while becoming the ideal conditions for your plants.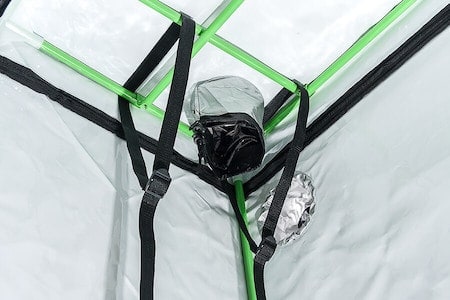 Suspension for lamp and exhaust system
Thanks to the optimally placed exhaust air duct in the roof, activated carbon filters can be mounted in a space-saving manner in combination with very quiet, ball-bearing tube fans of Ø100-125mm.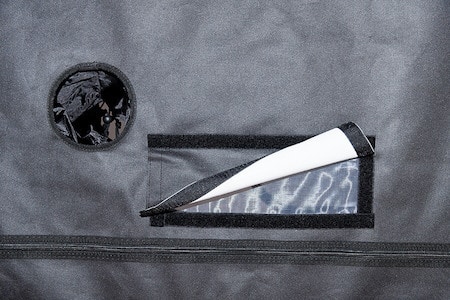 Infinitely adjustable ventilation grille on the backside
On the back there is a Zuluftfenster, which can be opened with Velcro infinitely or completely light and odor-tight. The tube on the back can either be used as supply air or for cabling.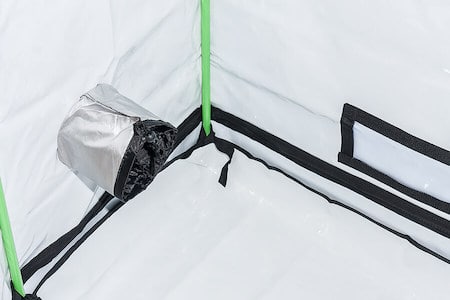 Glossy-white interior coating and double bottom
The decision to use a white glossy interior coating makes UndrCovrLabs even more stand out from the competition. However, it pays off in terms of crop yields, and it's worth every penny. Especially in LED grows. Each UndrCovrLab also comes with a waterproof floor, which can be fastened by loops.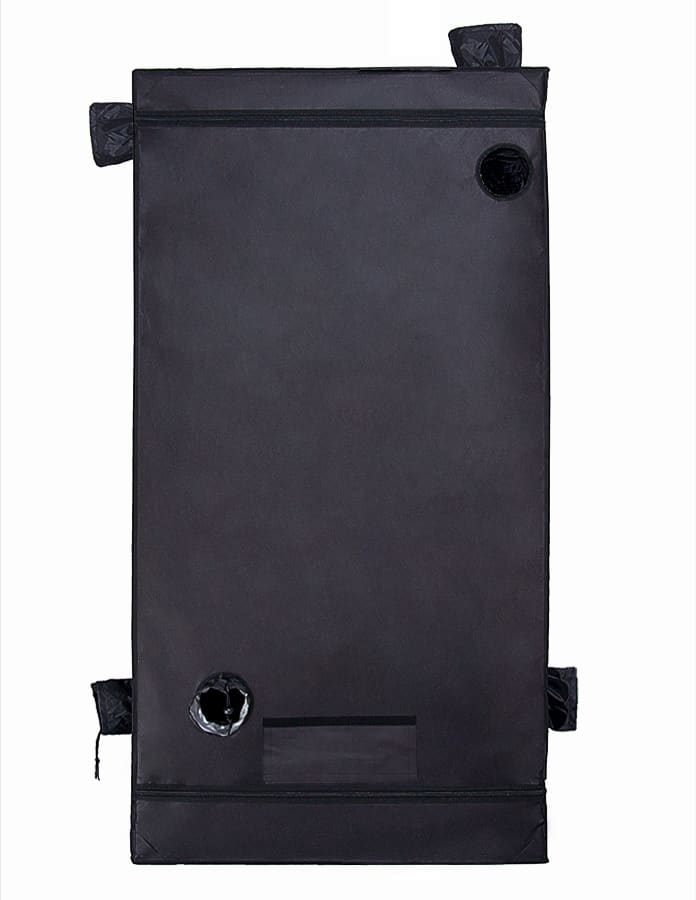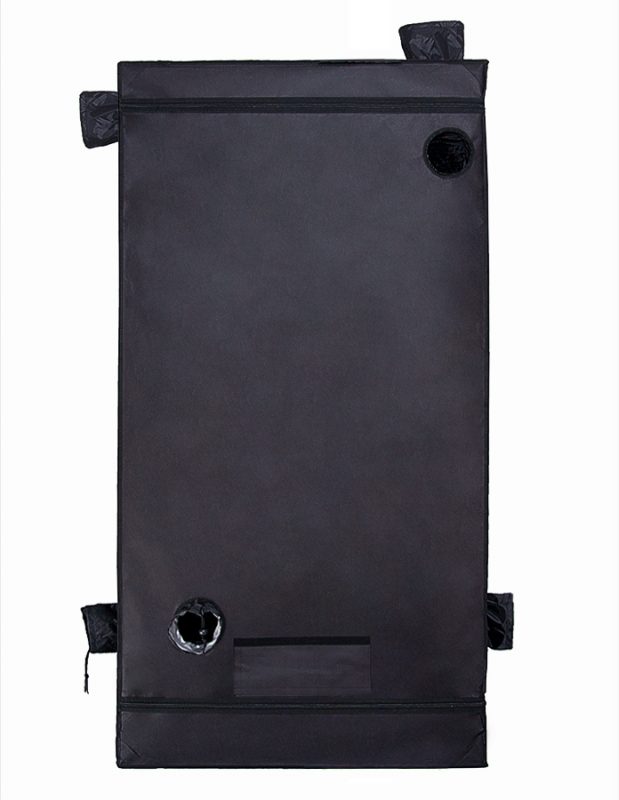 Supply exhaust and cable ducts
The positioning of the inlets and outlets is in our experience optimal in order to operate a project in the best possible "stealth" way. The lower air inlet openings are positioned on both sides in the middle and rear right. The tubes can be equipped with "super silent" PC-fans (Ø120mm) and provide enough fresh air, without any noise.